New Testing Procedure at Turkish mill
Free Mill Study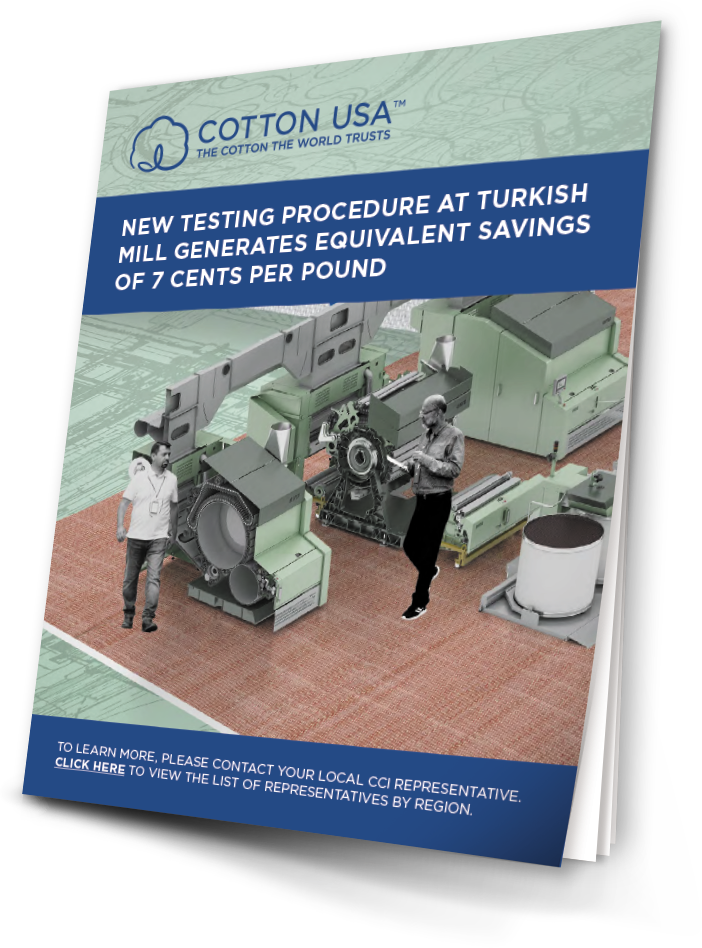 Mill Studies save time and money.
Our consultants discovered savings of 7 cents per pound.
Fill out the form below to download a free COTTON USA™ Mill Study, and a representative will reach out to provide additional information. All fields are required.
What you'll find in this Mill Study:
• A mill was spending time and money testing every bale of U.S. cotton.
• Consultants identified various flaws, including failure to precondition fiber samples before testing.
• Consultants and mill management simplified the bale handling system, made changes in the storage and blow-room, and more.
• Changes resulted in equivalent savings of 7 cents per pound, a 28% reduction in bale selection time, and more.