Financial Advantages
Free Mill Study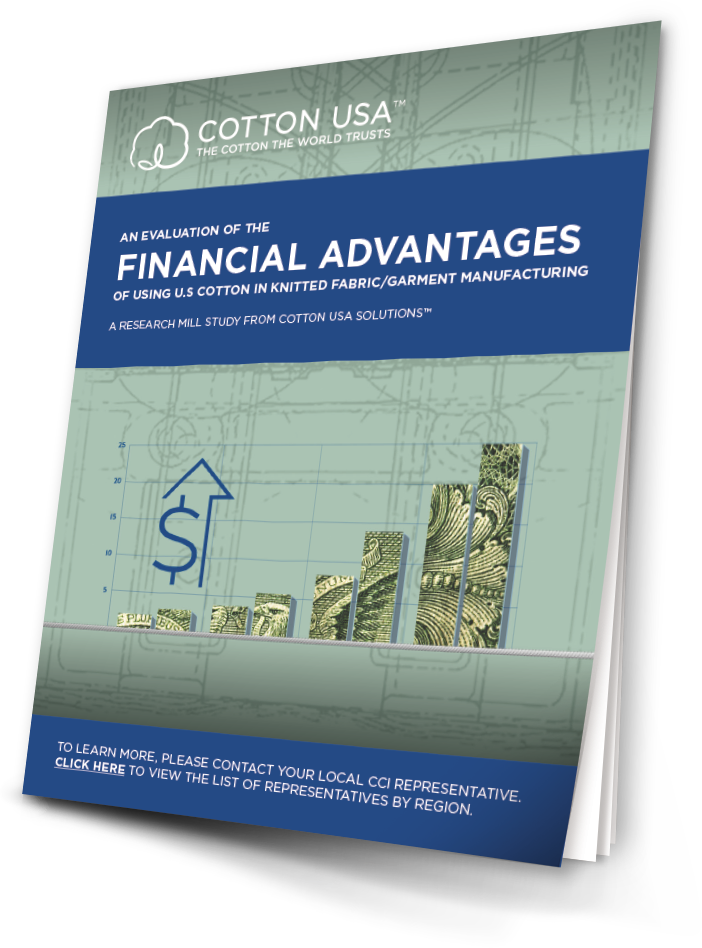 U.S. cotton is a better value.
The fiber boasts savings of 7 cents per pound.
What you'll find in this Mill Study:
• Textile consulting firms conducted a test of three types of cotton at a fully integrated manufacturer.
• Cotton bales were tested against AFIS to maintain similar fiber properties.
• Though more expensive initially, U.S. cotton made up most of its cost disadvantage in spinning.
• After knitting, dyeing, and finishing, U.S. cotton was the least expensive.