Fiber Processing Advantages
Free Mill Study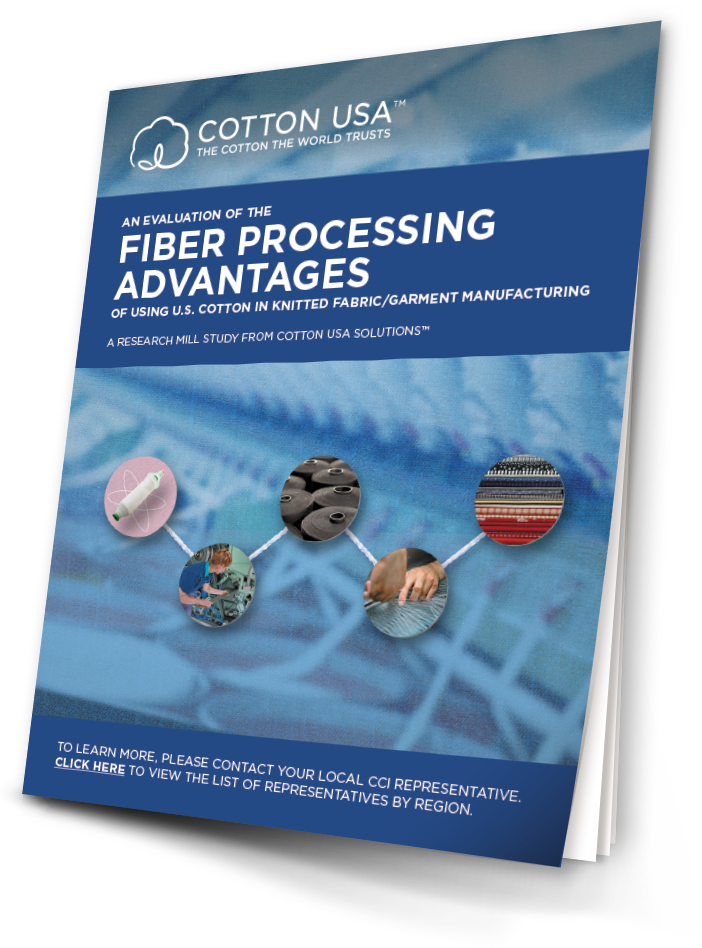 A spinning mill finds a new favorite cotton.
U.S. cotton saves money with lower operating costs.
What you'll find in this Mill Study:
• An expanding spinning mill in Asia needed to identify a higher quality cotton than it had previously used.
• Cotton bales were tested using the HVI and AFIS systems to maintain similar fiber properties.
• The 3 types of cotton were evaluated on change of fiber neps, change in short fiber content, and trash removal during processing.
• U.S. cotton outperformed competitive cottons in all 3 criteria.