The True Cost of U.S. Cotton
FREE MILL STUDY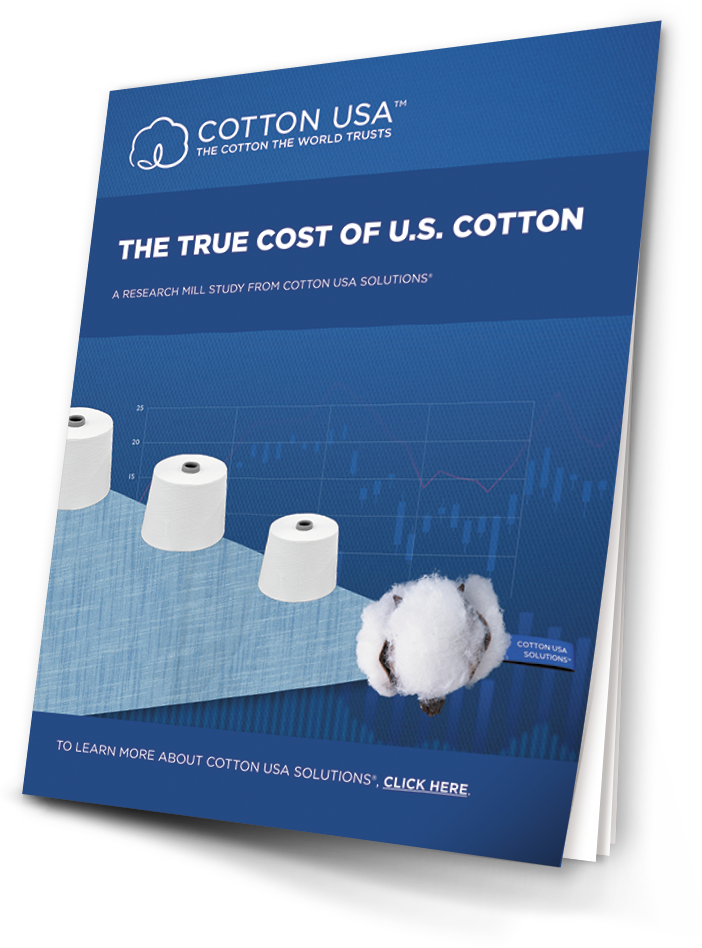 U.S. cotton saves mills money.
Superior U.S. cotton cuts costs on every garment.
What you'll find in this Mill Study:
Garments produced with U.S. cotton saved 22 cents per garment vs. competing cotton.
U.S. cotton consistently outperformed the compared cottons at every stage of processing.
A significant commercial advantage of U.S. cotton is the superior lower and consistent moisture level compared to many of its competitors.
Visits from the COTTON USA SOLUTIONS® Technical Team helped raise profitability.