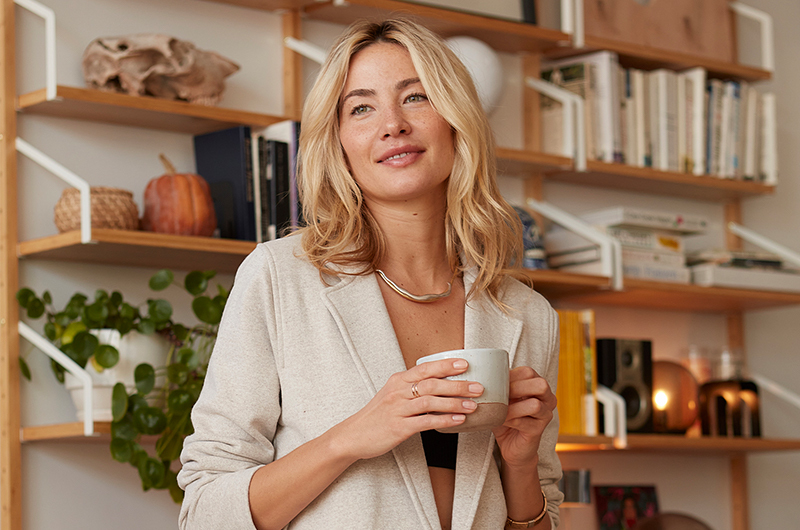 As the world begins to imagine what post pandemic life could look like, millions of workers are considering how to return to office culture and deciding what to wear. Throughout the past year, the absence of workspace expectations and demands have allowed for comfort to become a priority rather than a luxury, and many are reluctant to leave the ease and flexibility of their work-from-home wardrobes behind. Far from a brief market trend, the desire for clothes that go from sofa to street, isn't going away.

The rising demand for versatile wardrobe staples that are gentle on the skin hasn't erased buyer's desire for those same pieces to be just as gentle on the environment. Shoppers want pieces that are comfortable, but also to know that their purchases support best practices for sustainable manufacturing. As this demand for comfortable fabric increases among consumers, many brands and retailers are opting to create specific lines and collections with comfort as the focus. This means that fabric choice is more important than ever for mills and manufacturers when producing a garment. In this article, I'll give insight into why brands and retailers are sourcing certain fabrics to meet this growing consumer trend, and what mills and manufacturers can keep in mind when fulfilling brand (and ultimately consumer) expectations. U.S. grown cotton is an ideal choice for garments that meet consumer needs for fabrics that are dependable, simple to care for, and ethically sourced.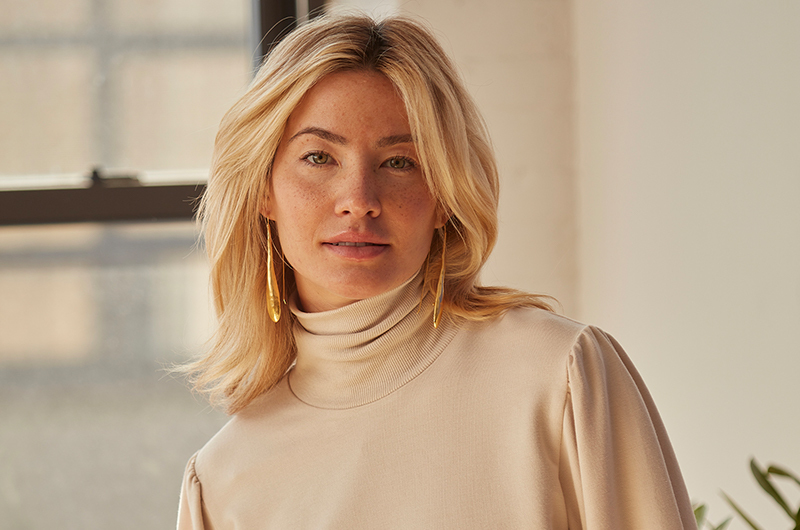 I founded Grey State Apparel with the goal of making women's lives easier, by making one of the most nagging decisions of the day easier; what to wear. By providing women with clothes that are effortlessly stylish, deliciously soft, and made with our planet in mind, we allow them the opportunity to dress for themselves in a way that makes them feel confident in their body and in their choices.
The skin is our biggest organ and it's important to me that our customers can trust our fabrics. With Oekotex certification buyers can be assured that no harmful chemicals have been used to make their clothing, and it will be safe against their skin. Sustainability and ethical manufacturing are very important to our clientele, and because we own the supply chain, we are able to offer complete transparency about where and how our clothes are made. Initiatives like the U.S. Cotton Trust Protocol are key to providing our customers with farm-level data on material sourcing, and we rely on U.S. grown cotton as a world leader in sustainability practices. Much of the cotton we use is grown on family-owned farms, so we know they believe in leaving the land better for future generations.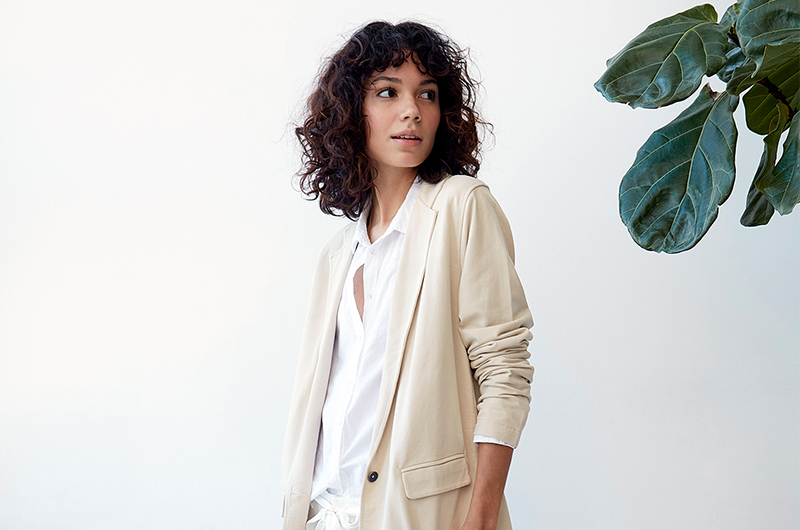 But sustainability isn't just about the impact of clothing as it's made, it's also about how pieces are valued by consumers. The clothing industry is responsible for 10% of global carbon emissions, and 85% of what is produced ends up in the dump. What a waste of resources! But the solution is surprisingly simple: style. Every garment we make has to earn its place in a woman's wardrobe, which is why we put so much care into designing clothes that are trend relevant, but not trend driven. Seasonless styles with clean, simple silhouettes are key to creating wardrobe staples that will be worn (and loved) for years to come.

Bringing comfort and style to the future of workplace fashion provides clothing designers and manufacturers with an opportunity to think about the full spectrum of sustainability, from sourcing to style. By meeting consumer demand for clothing that is versatile, reliable, and ethically made, U.S. cotton is poised to play a key role in the future of workplace fashion.