GUIDE TO BUYING U.S. COTTON.
Explore the latest guide to buying U.S. cotton fiber, plus all information about the U.S. cotton crop and industry.
Click here to download a PDF of the latest Buyers' Guide.

The guide features helpful information including:
In the Field: Regions of U.S. Cotton Production
In the Field: Cotton Varieties Planted
From Fiber to Fabric: Classification of U.S. Cotton
From Harvest to Port: The Bales
From Port to Port: The COTTON USA Market
Contact Info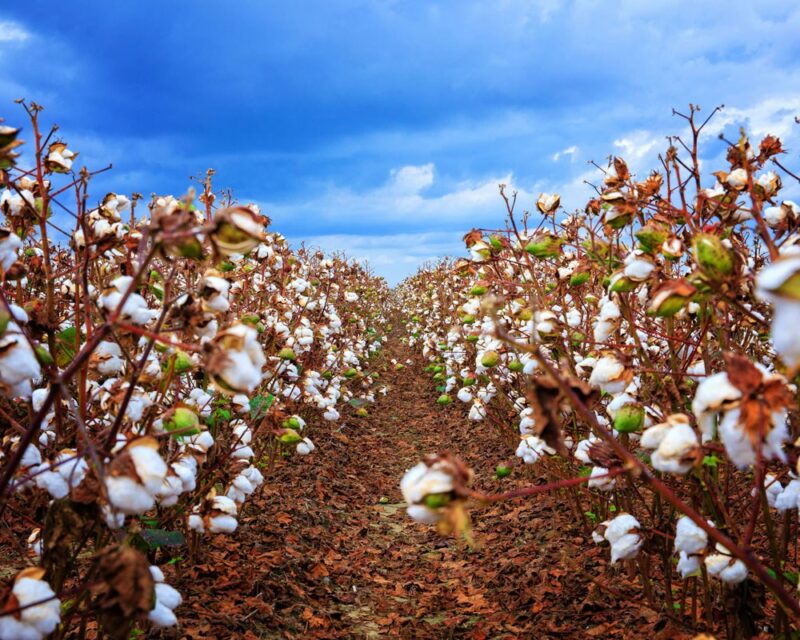 Seven Segments of the Cotton Industry.
There are seven raw cotton industry segments, and the National Cotton Council of America (NCC) is the central organization that represents them all. The mission is to keep cotton competitive in the fiber and oilseed markets at home and abroad, allowing the industry to compete effectively and profitably.
Each membership segment has an equal voice in developing policy in support of this mission. Together, they form a broader base for action on legislative, research and regulatory issues affecting the cotton industry. Farms and businesses directly involved in the production, distribution and processing of cotton employ more than 125,000 workers and produce direct business revenue of more than $21 billion. Annual cotton production is valued at more than $5.5 billion at the farm gate, the point at which the producer markets the crop. Accounting for the ripple effect of cotton through the broader economy, direct and indirect employment surpasses 280,000 workers with economic activity of almost $100 billion.